Community Slack
Join our Community Slack workspace and talk directly with the developers of ConfigCat, learn about best practices, discuss and vote feature requests or participate in beta programs.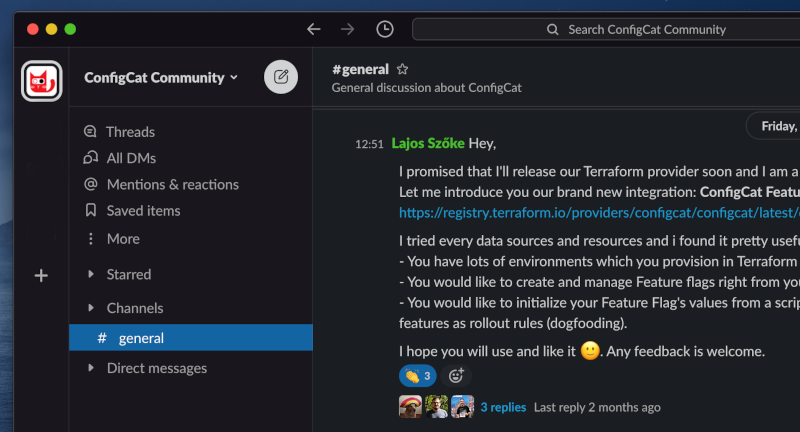 Join the community
Before joining our Community Slack please consider:
This is a public workspace, do not share sensitive information with anyone.
Any kind of marketing or sales activity of 3rd party products or services is prohibited.
Please report any suspicious activity to us.
Join the community