ConfigCat Awarded High Performer By G2​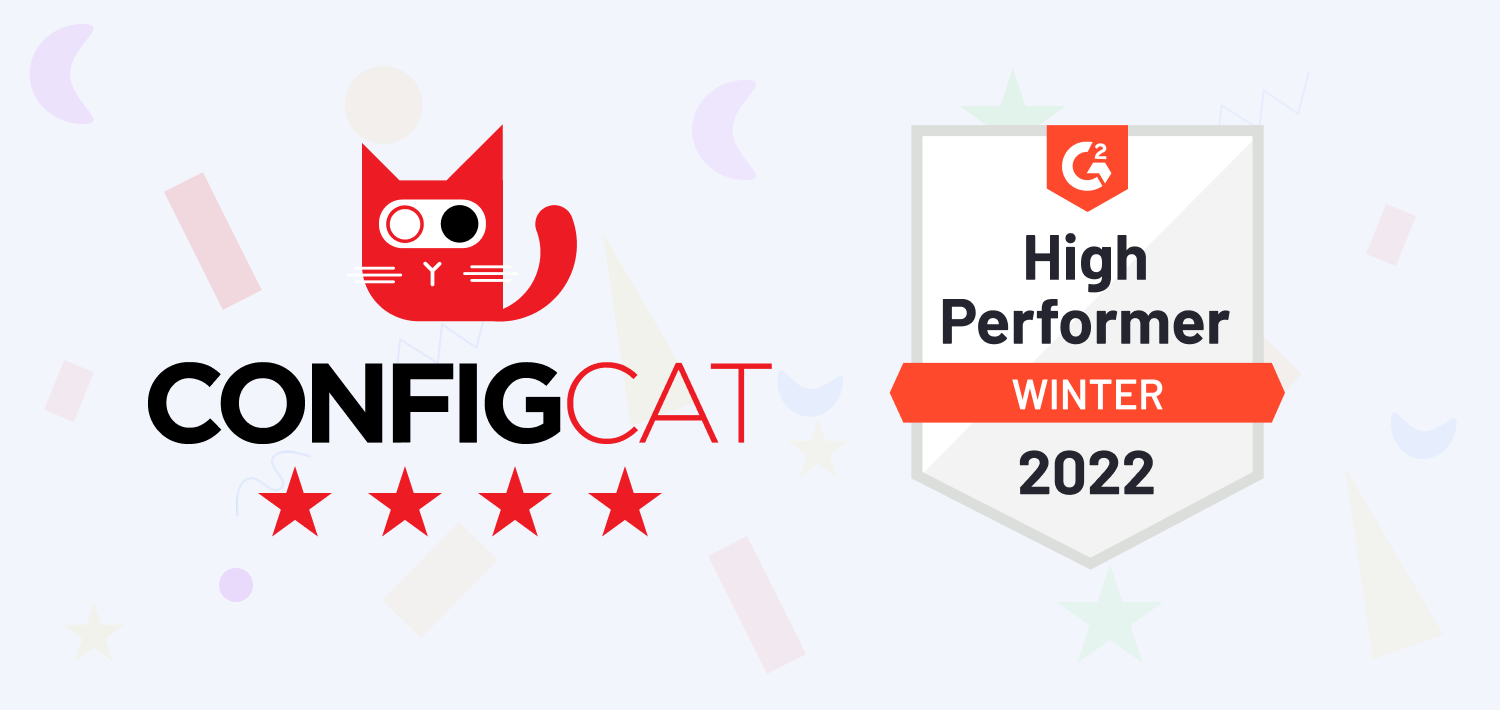 We at ConfigCat are thrilled and proud to announce that ConfigCat was awarded the prestigious "High Performer" award by G2 in their winter 2022 report for Configuration Management Software. These awards are given based on customers' feedback on products or services that they use, which makes them especially prestigious.
G2 is a peer to peer review platform that allows real-world, verified users to provide reviews and feedback on business software and services that they use, to give other potential customers insight and help them compare and make more intelligent decisions.
This award is important to us as it represents the voice of our customers, demonstrates the reliability of our products and services, as well as the satisfaction it brings to our customers.
Take a look at some of the great customer reviews that made this award possible!




Our users ratings out of 10: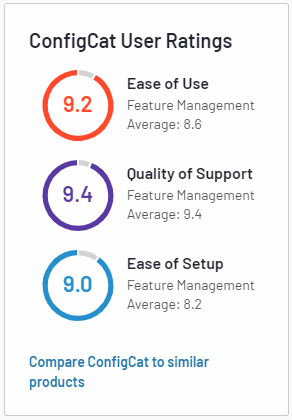 As you can see, not only does this award show that our products and services are reliable, but that our customers love them.